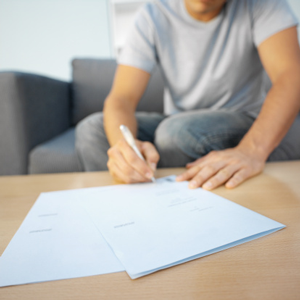 New Clients
What to Expect
Welcome to our bright and cheery practice! You will feel warmly welcomed here. Rest assured that we will take the time to determine how we can best help you.
BOOK ONLINE »

You can expect a thorough initial consultation during which time we will ask your health and life history to get a good understanding of your current health issues. We then will perform a comprehensive physical exam and then explain what your condition is and give recommendations as what we can do to help you.
You can usually expect to experience your first adjustment at this visit. Unless there are some issues that we feel need more investigation, if so we will advise you of this and make any onward referral. You should allow at least 45 minutes for this visit. You are encouraged to ask questions and having someone with you can help you to remember what was discussed.
We always hope that with good understanding the fear is removed from the painful conditions that people are experiencing. Often once we have ruled out anything more serious; many problems are functional problems (either physical, chemical or even emotionally driven). Our aim is to get to the bottom of what is causing the dysfunction and improve the communication system (nervous system) between your body and brain. Movement, nutrition and mental emotional recommendations will support your chiropractic care and are an important part of your care plan.
On the initial visit we will have recommended and agreed a plan of care with you. Regular scheduled reevaluations will help us both see what progress has been made and to know if we need to change anything in the plan. Unlike taking a pain killer, which can sometimes provide instant but temporary relief, chiropractic aims to create lasting change to your body function, this does need time and repetition. Consider that an acute soft tissue injury takes at least 6weeks to heal. Often we are dealing with problems that have been there for much longer. Much like when we start an exercise plan at the gym we need to make regular visits to create change. Once they have experienced how a well functioning body should feel most of our clients continue with chiropractic as part of their lifestyle toolkit.
Our Approach to Education
It's our goal to ensure that every client understands how the nervous system works – and its responsibility for the function of all the organs and muscles in the body. At every visit, you will be given helpful information and encouraged to ask questions.
Every fortnight we present a Half Hour to Health workshop at the practice. We'll provide an overview of chiropractic and how it fits into people's health toolkit. Nutrition and exercise also will be addressed. We have many clients who first attended the workshops back when the practice opened in 1990's; they are still clients today and understand that chiropractic is more than fixing back pain.
Discover how great you can feel with natural chiropractic care. Contact us today to schedule an appointment!
CONTACT US »
---
New Clients | 020 8393 8834